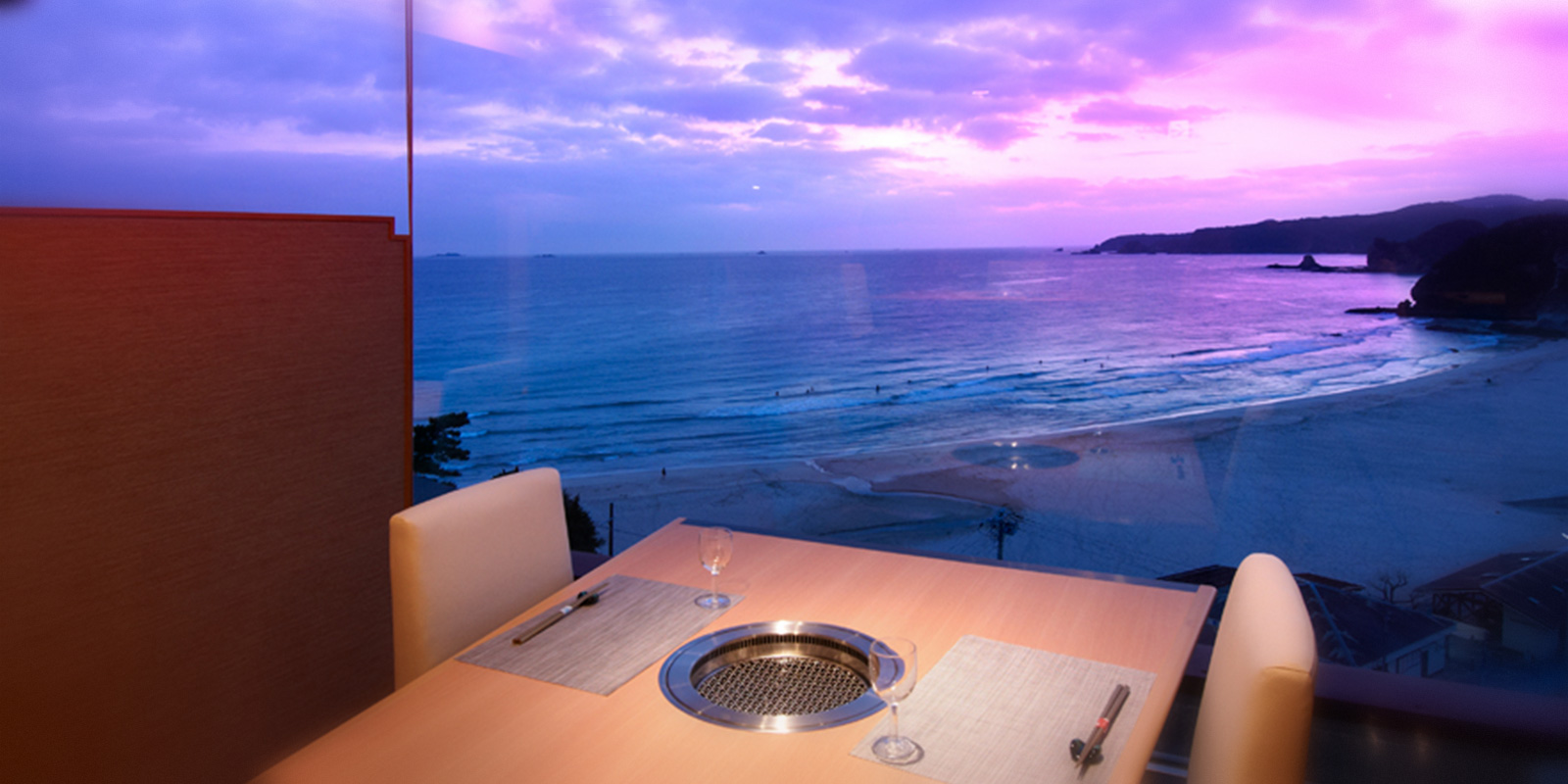 Local, Fresh, Seasonal - Enjoy Shimoda cuisine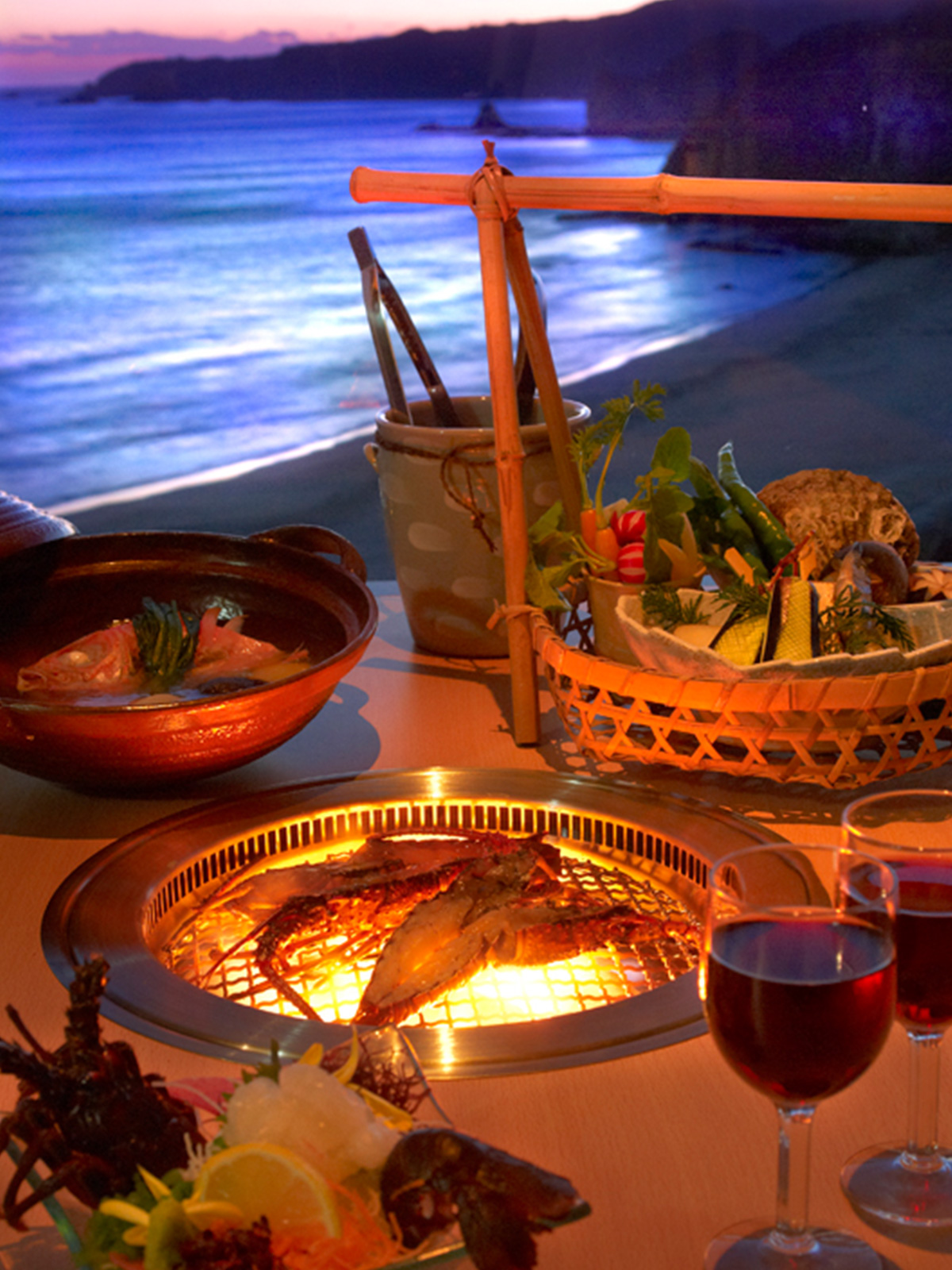 Kaiseki or BBQ?
For your meals, we offer 2 different style cuisine such as "KAISEKI" (Traditional Japanese style) and "BBQ" (Charcoal grill style).
You can enjoy local, fresh, seasonal seafood and vegetables with both styles.
Enjoy Shimoda cuisine and saver the quality time with your family and friends.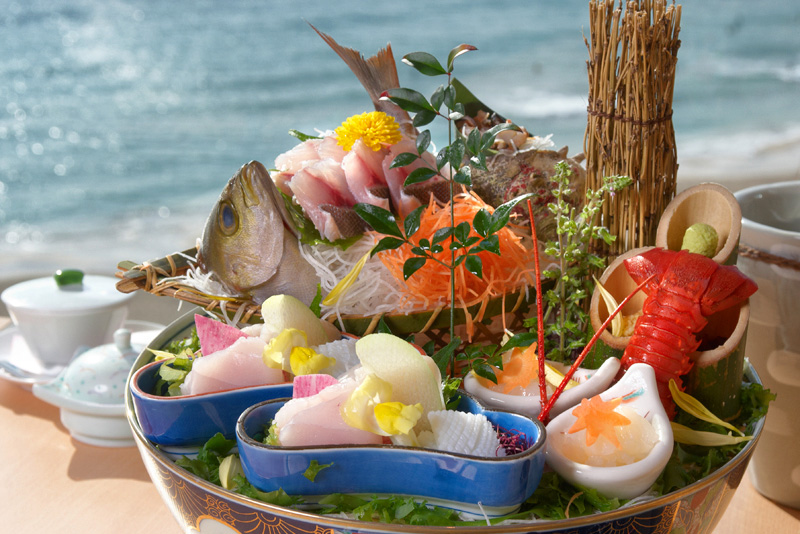 Dinner
The choice of kaiseki and BBQ cuisine is decided by the package plan.
Please check package details according to your taste.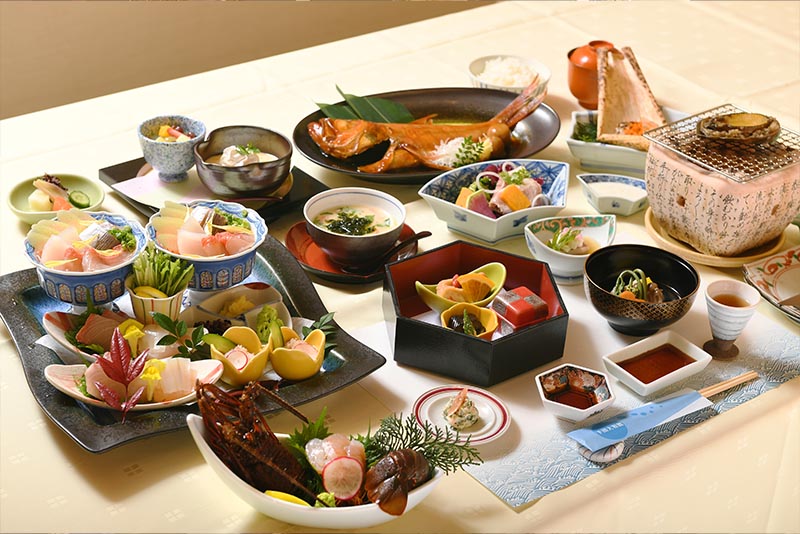 Kaiseki
Traditional Japanese style.
Served in the dining restaurant or the guest room
Charcoal grilled seafood
Charcoal grill style.
Served in the charcoal dining restaurant "UMI"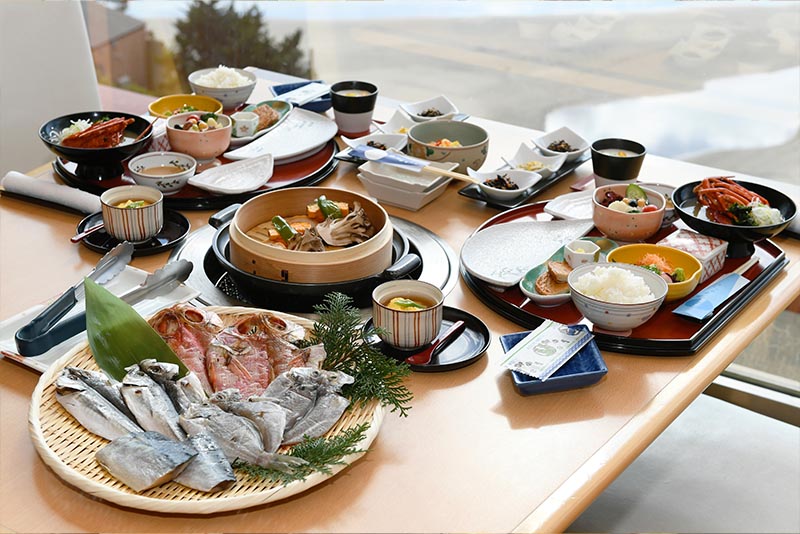 Japanese style breakfast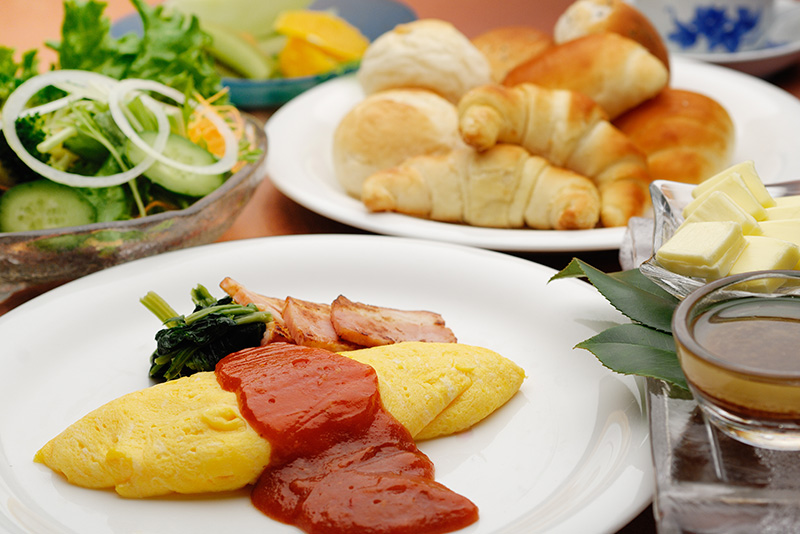 Western style breakfast
Usually, we offer Japanese-style breakfasts. If you prefer a western style breakfast, please let us know 48 hours in advance, we will change it for free. If your request was made at check-in time, there will be an extra charge of 540 yen per person.
If you have special dietaly requests or restrictions, please let us know three days in advance. We will do our best to accommodate you.
*Please note that we cannot respond to all requests.