한국어 | 简体 | 繁體(香港) | 繁體(台灣) | ภาษาไทย
OMOTENASHI for International Travelers
+81-(0)558-22-1000|in Japan 0558-22-1000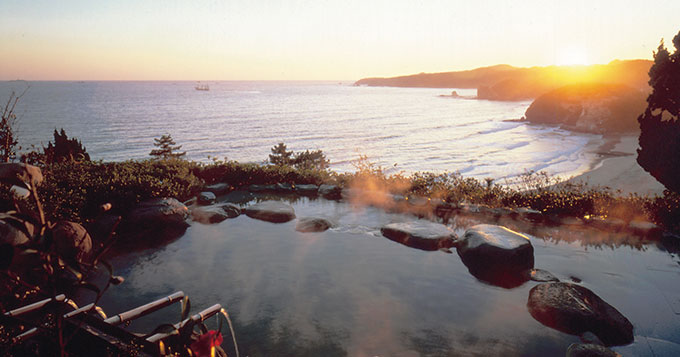 Welcome to Shimoda Yamatokan. 歡迎! 欢迎! 어서 오십시오! Bienvenue! Witamy! Willkommen!
This oceanfront Japanese-style inn is located only steps away from the pristine white sands of Tatado Beach.
There is a variety of rooms available, all offering stunning ocean views, and a number of mouthwatering dining options to choose from.
The seawater here has been graded as extremely high-quality, making it perfect for swimmers of all ages and a surfers' paradise.
The inn also offers guests the opportunity to truly relax and be rejuvenated by soothing hot springs.
About a 3.5 hour drive from Tokyo, Shimoda Yamatokan is ideal for everything from intimate getaways to family or group vacations.
Guests at Shimoda Yamatokan can look forward to a blend of luxury and Japanese hospitality that is sure to delight and create memories to last a lifetime. A warm welcome to the finest of Japan ryokan hospitality in Shimoda Yamatokan. Please come and enjoy our "O MO TE NA SHI".
Guest Rooms
Meals
Please let us know if you have any dietary guideline or preference in advance.
SPECIAL PACKAGES
Room facilities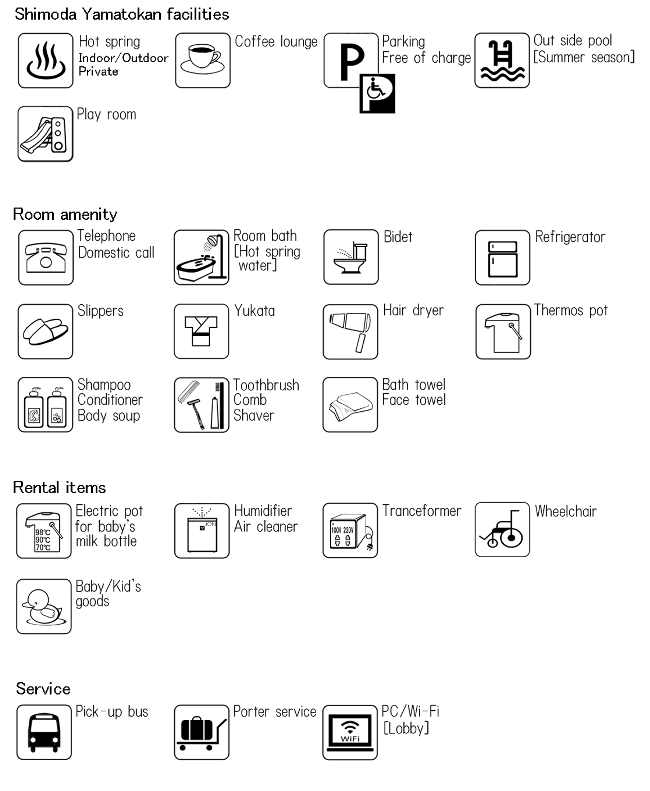 The height above the sea level of SHIMODA YAMATOKAN
1F Guest room 16.4M
2F Entrance/Front desk/Guest room 20.9M
3F Banquet room/Guest room 25.4M
4F Dining room/Guest room 29.9M
5F Pablic Bath(Paradice View) 34.4M
Check Availability
Address: 2048 Kisami Shimoda Shizuoka Japan 415-0028